Available Australian Labradoodle Puppies
Find the next member of your family
If you are interested in adopting a puppy, please fill out our application form.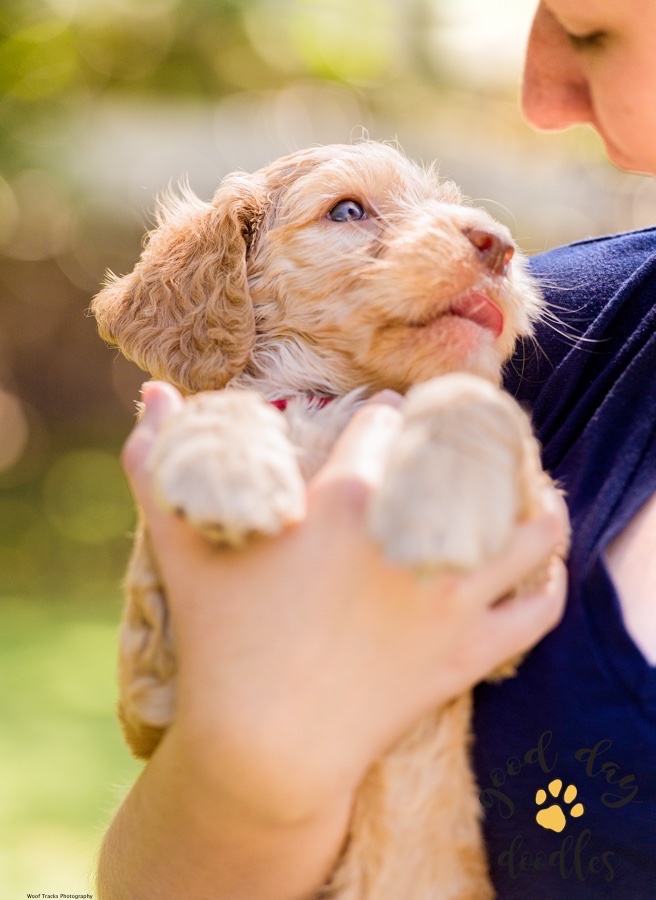 Paws on the ground with current availability:
As of Right now, all the puppies have families anxiously awaiting their arrival to their forever home.
Planned Litters For 2021
*If you do not see a litter that you have placed a deposit on. Do not worry, we remove the litter from this page once the litter is completely reserved.
*Please know that the litter date is subject to change. The litter date is based on our best estimate of when Mom will be bred. We are dealing with Mother Nature, not Amazon!
BACK BY POPULAR DEMAND!  Stella and Fagen just Honeymooned and will be expecting puppies to be born March 26th, with puppies coming home 8 weeks later! They will have solid-color pups, so no partis like mom but they will have chocolates and caramel/creams. Fagen is a whopping 27 INCHES TALL! These guys and girls will be large and in charge. A puppy from this litter could easily be 80 pounds. Now only accepting deposits for chocolate puppies from this litter.