Available Australian Labradoodle Puppies
Find the next member of your family
If you are interested in adopting a puppy, please fill out our application form.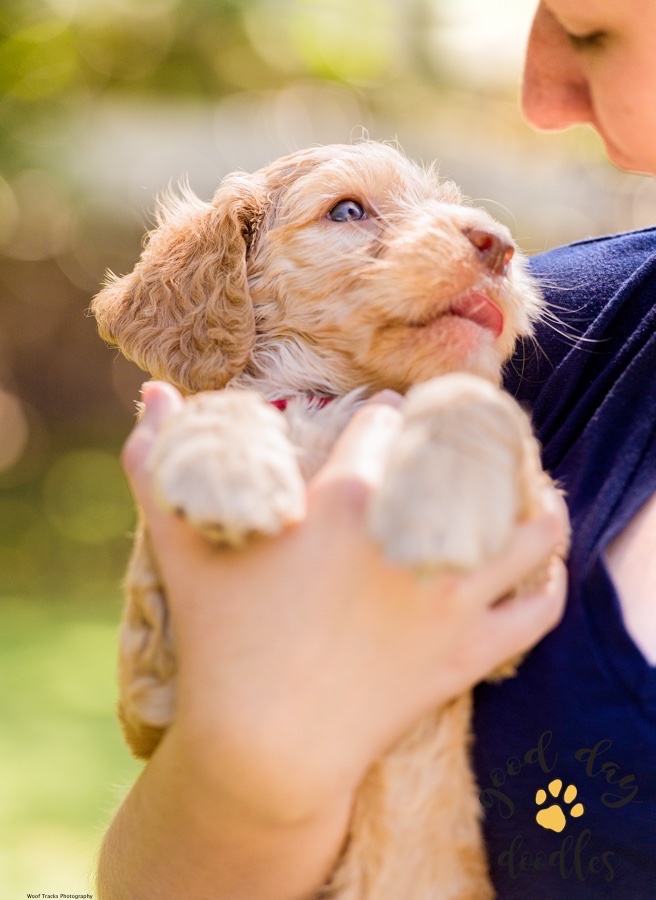 Paws on the ground with current availability:
At the moment, all of our puppies have been reserved for 2020. We will have litters that we are taking reservations for in the upcoming 2021 year. So please do not wait to place a deposit as the litters' reserve quickly.
Upcoming Litter Reservations
Our litters for this year have all been reserved at this time. However, now is the time to think ahead for 2021. Reservation spots can fill very quickly.  
These two sweet doodles will be expecting a litter due in March. They will be mediums with chocolate and caramel/cream coats and will have a mature weight of 30-40 pounds. They may have white mismarks as well, like dad Loki. Pups will be ready to come home in May.