Available Australian Labradoodle Puppies
Find the next member of your family
If you are interested in adopting a puppy, please fill out our application form.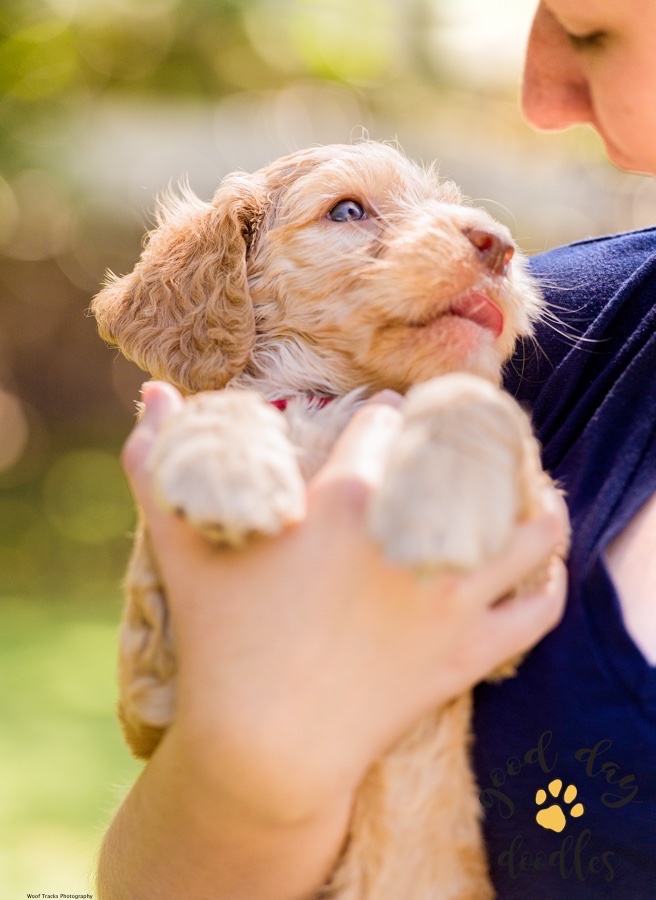 All puppies currently on the ground all have their forever families waiting on them. No worries, you can see our upco0ming litters down below.
Upcoming Litter Reservations
Upcoming Litter  – Millie x Cash
Good Day's Millie and Cash will be expecting a litter of large mediums / small standards 35-45 pounds with beautiful red, apricot, and caramel coats. Some might even have some white mismarks! These precious pups will be due on August 2nd.

Upcoming Litter  – Callie X Luke
Chocolate anyone?! If so, this may be the litter for you. Callie is the mom that chases away monsters at night for a 5-year-old and Luke is the boy that attends every soccer game. You could not ask for better temperaments. They will be 50-60 pounds and will be here August 12th! 
Upcoming Litter  – Georgia X Harley
The happiest girl in the world is going to have puppies with Harley in mid-August. Miss Georgia was born Chocolate but has turned a beautiful lavender. Yes, when the sun hits her coat it gives off a beautiful lavender hue. Harley has sired many wonderful puppies and is always a fan favorite wherever he goes. Their pups will be small standards/large mediums (40-45 pounds) and will be the perfect temperament between old soul and playfulness. Coats will be solids with white mismarks (not full parti like Dad).