Available Australian Labradoodle Puppies
Find the next member of your family
If you are interested in adopting a puppy, please fill out our application form.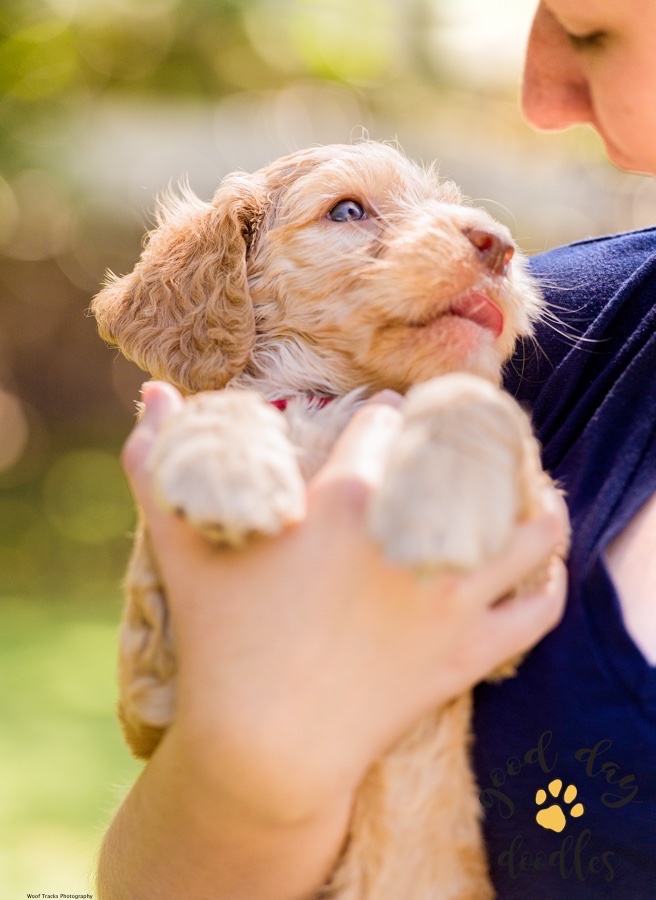 Paws on the ground with current availability:
Exciting news! For all of those that have called and emailed asking for an "Older Trained Australian Labradoodle"…..This is your lucky day! This neutered 1.5 y/o male has completed two levels of e-collar training. His perfect family would lead an active lifestyle as he is still young at heart. He will do fine in a home with children or other dogs. His temperament is in keeping with the AL breed as he is extremely sweet and loving. He has a strong drive to work and please. Because he is fresh from training his family needs to be committed to 10 min twice a day to keep his accomplishments and skills sharp. This boy's price is firm at $8000. Interested families need to email: info@gooddaydoodles.com.
Upcoming Litter Reservations
Our litters for this year have all been reserved at this time. However, now is the time to think ahead for 2021. Reservation spots can fill very quickly.  
Kandi x Fenway will have a litter due in February. They will be mediums at 35 pounds and will have chocolate as well as phantoms! Pups will be ready to go home in April. 
Jesse x Fenway will have a litter due in February/March. They will be mediums at 35 pounds and will have chocolate, caramels as well as phantoms! Pups will be ready to go home in April/May. Take a look below at their previous litter