Available Australian Labradoodle Puppies
Find the next member of your family
If you are interested in adopting a puppy, please fill out our application form.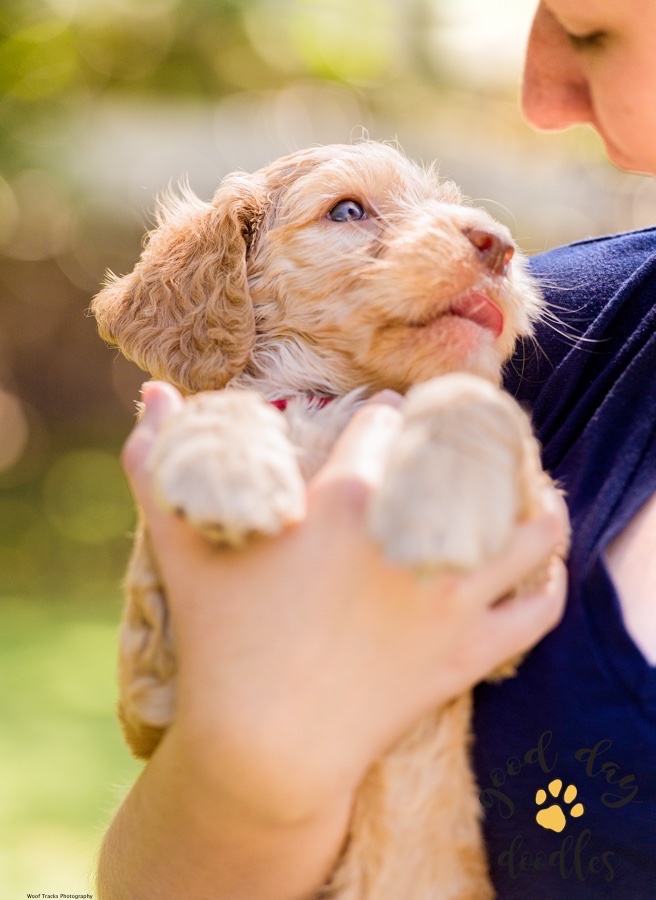 Paws on the ground with current availability:
Upcoming Litter Reservations
We do not currently have puppies on the ground available. We do have some wonderful upcoming litters.
Coming up  – Molly x Fenway
We arer super excited about the upcoming Molly x Fenway litter! They will be 25- 35 pounds and will produce chocolate and creams/caramles with a possiablity of parti's, phantoms and some tri color pups! We can't wait to see what bundles of joys these two will have! Pups will be due May 7th! 
We will no longer be accepting applications for females.
Coming up  – Annie x Cash
Annie and Cash will have a litter standard red beauties! They will be 50-60 pounds at maturity and coats will be soft fleece and Curly fleece with maybe a wool thrown in for good measure. This litter will be due in June.
We are no longer accepting applications for females