Testimonials From Our Customers
Our customers mean everything to us
Nulla quis lorem ut libero malesuada feugiat. Cras ultricies ligula sed magna dictum porta. Nulla quis lorem ut libero malesuada feugiat. Vestibulum ante ipsum primis in faucibus orci luctus et ultrices posuere cubilia Curae; Donec velit neque, auctor sit amet aliquam vel, ullamcorper sit amet ligula.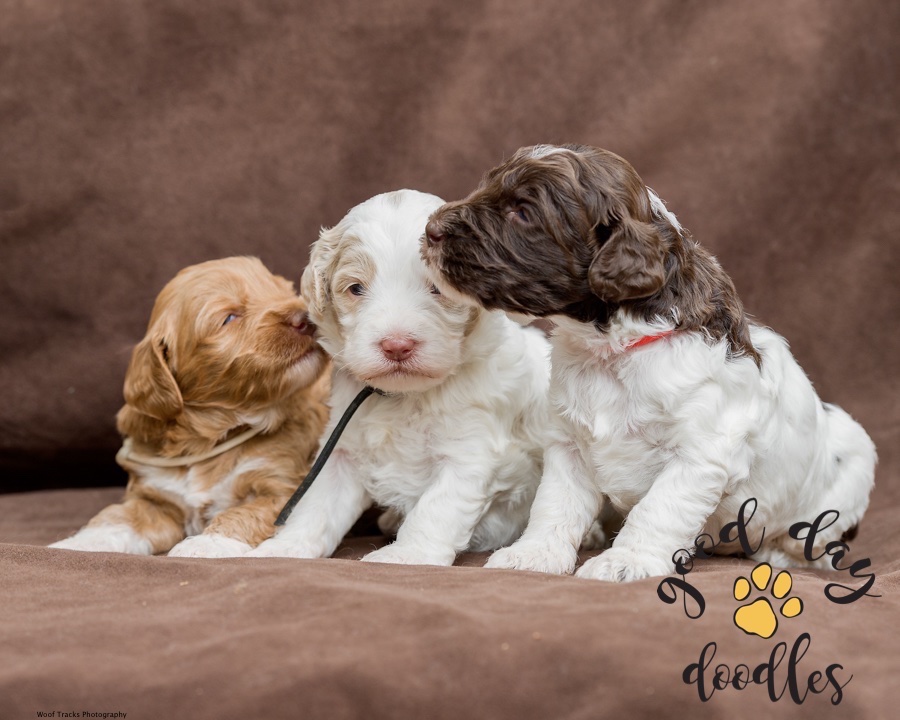 "Augustus is pure love. Everyone feels he is their best friend. He has a lady friend (a standard poodle) that lives a block over and they have long play dates every week. Thank you for bringing him to us. He really is an extraordinary doodle." – Vivienne.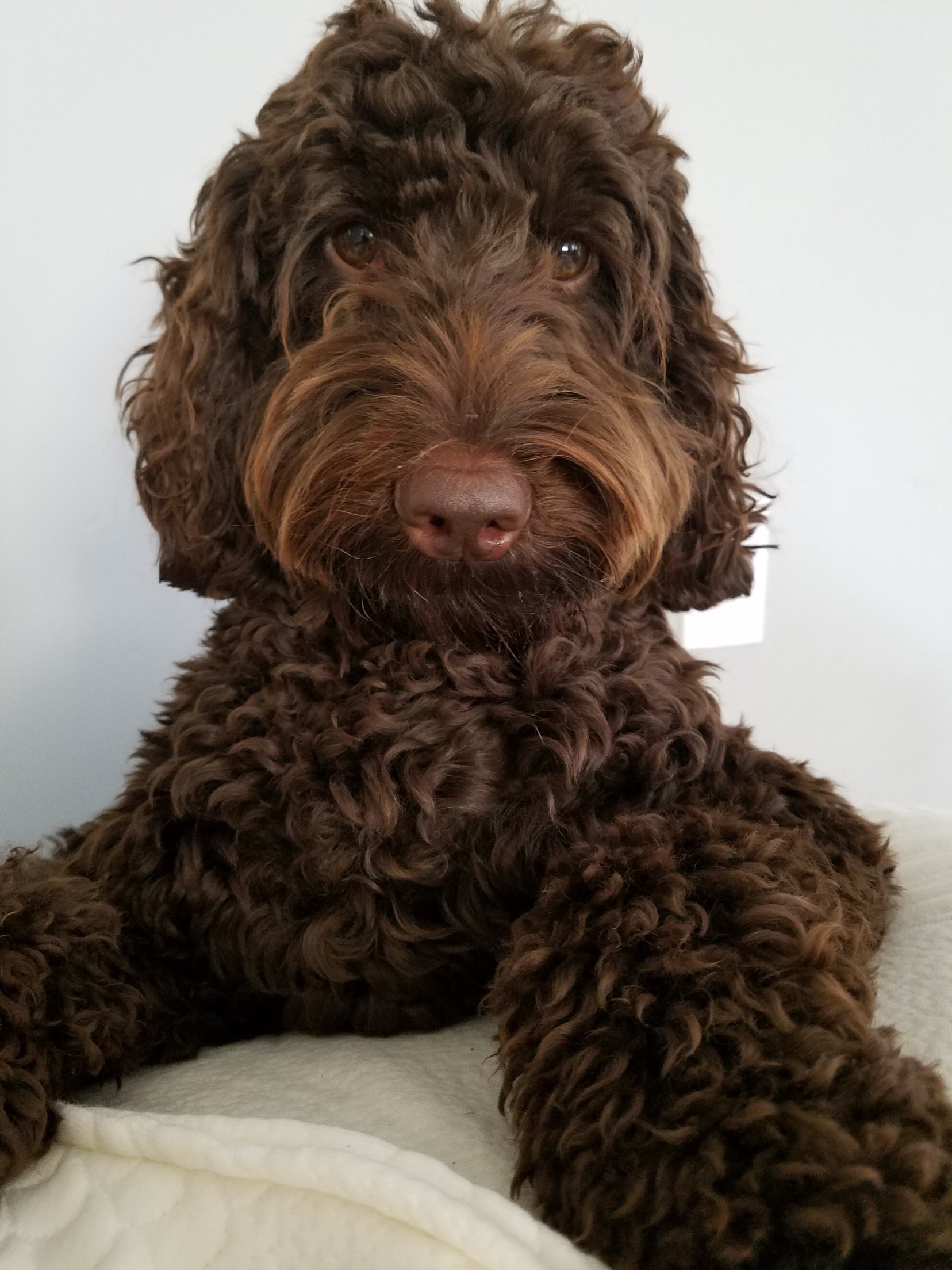 "Good Morning,
I just wanted to send you an update on Tucker. First, let me say that we are absolutely over the moon with him. He is just the most friendliest and lovingest puppy on the planet. The kids, myself and my husband couldn't be happier with him.
Second, he is doing really well with house training. He has taken to the bells and lets us know when he needs to go out. He knows how to sit, give us his paw, lay down, roll over, and he's really good about not jumping on anyone especially our granddaughter, June. Third, he loves our son's chihuahua, Cleo. They are fast friends and where one is, the other is literally sitting on her. She doesn't mind though, we make Tucker get off her. They're a constant source of amusement. They often can be found in Tucker's crate napping together. Fourth, he is eating really well and is weighing in at a whopping 26.2 lbs. Our vet says he looks awesome and that he's going to be a big boy. I'm not sure how much bigger he can possibly get but I remember you saying he was going to be bigger than expected for the litter. He's such a teddy bear and he's quite clumsy which is also a source of amusement for us. Everyone that has met him absolutely loves him. Tucker met Cash (Tyler, Kayla and June's puppy) yesterday. I was a little concerned how it would go. I shouldn't have been. Tucker just went up to him sniffed him, sat down and let Cash jump all over him. Like he'd known him all his life. It was adorable. I can't say enough how happy we are with him and so glad that we found you! I'm adding some pics of him so you can see how much of a handsome Prince he truly is.
Again, thank you so much for trusting us with one of your puppies. We are forever grateful! I hope you have a wonderful day!!" – Ashley M..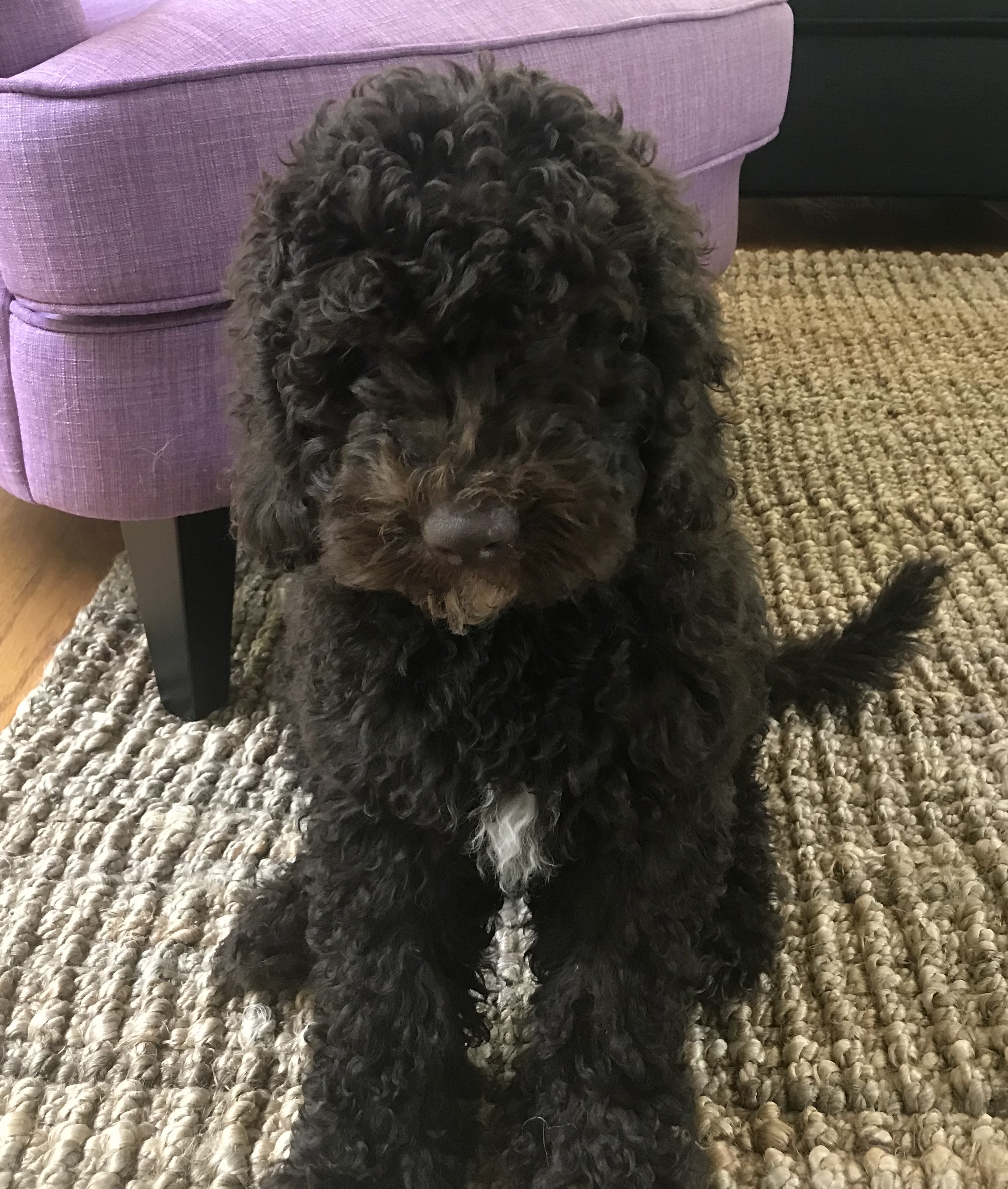 "I just wanted to let you know that we are totally loving our new addition. We named Mr. Yellow "Bentley" and he has been a fantastic addition to our clan. He has a great temperament around our kids and even does well with our older cat. He has been enjoying the spring snow in MD this week and we can't believe how fast he is growing. Thanks again for being such a great breeder and we have been very pleased every step of the way. Here are a few pics." – Beth and Kelly J.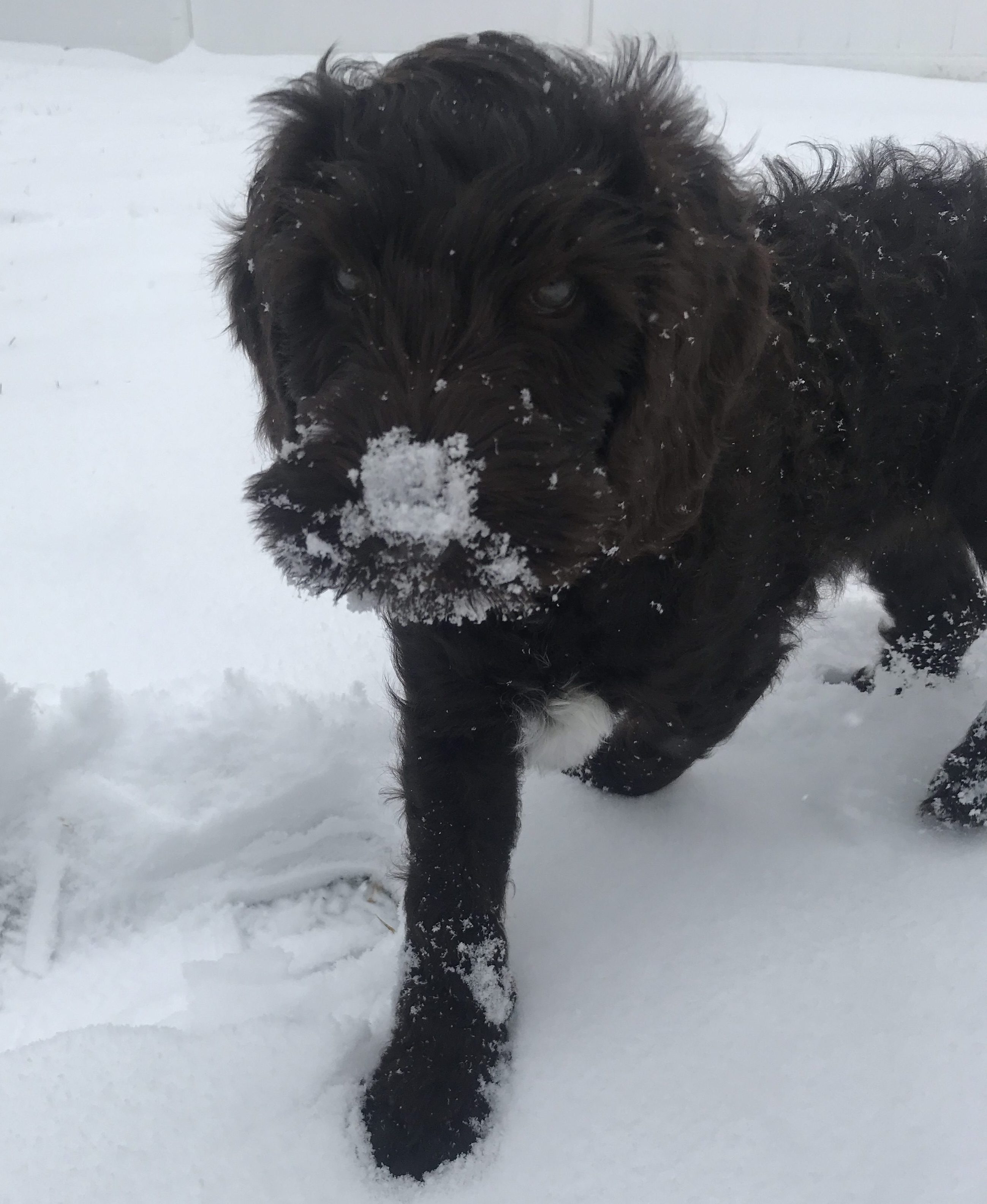 "As we celebrate Gussies's 1 year birthday I wanted to take the time to let you know how incredible she is. We all have had the best time. She has been a dream behaviorally and is the perfect fit for the family. We look forward to purchasing another pup in the future!! Thank you guys!!" – C from Ashville