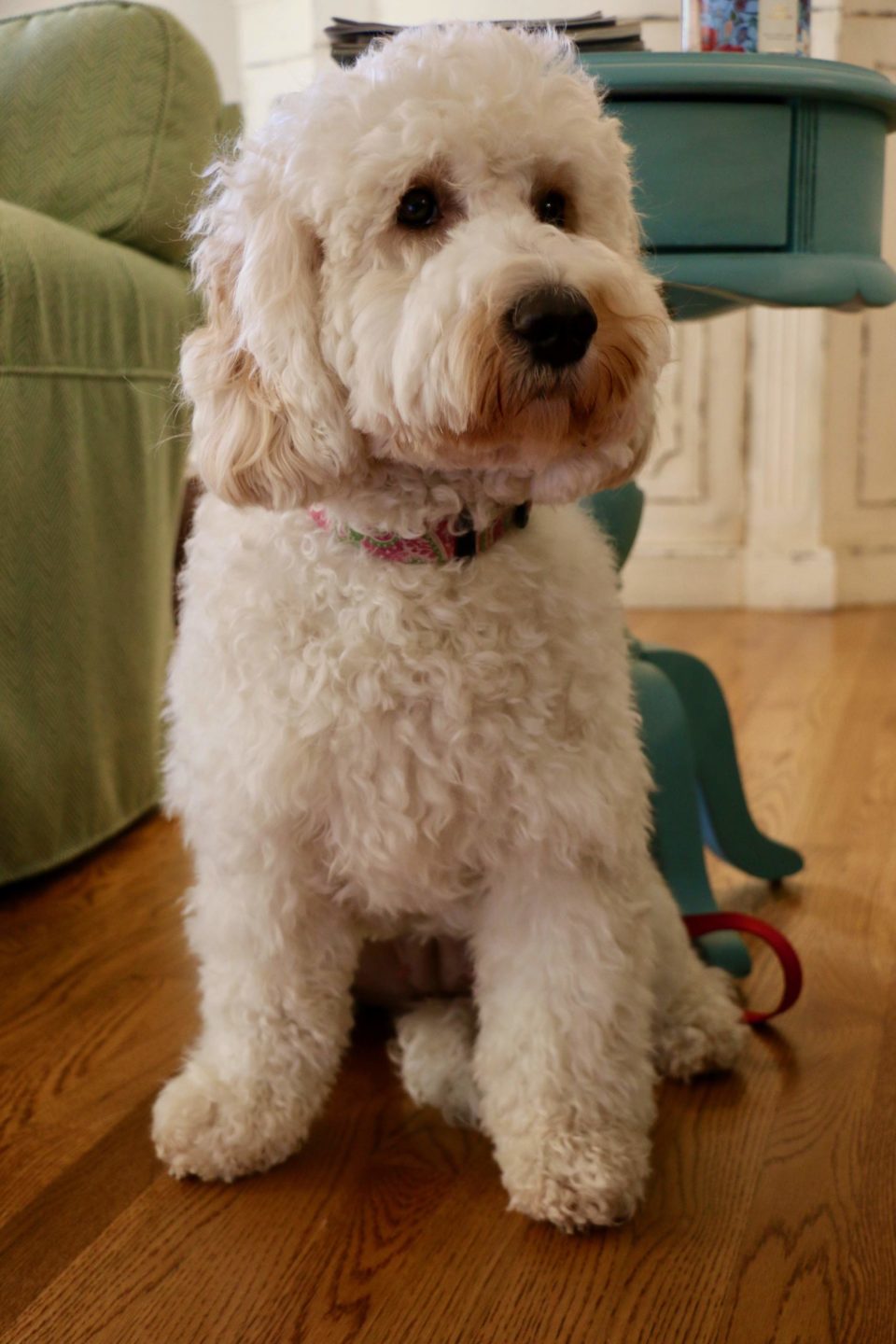 ALAA-059916
WALA00041076
Coat: Fleece
Color: cream
OFA Hips: Normal
Cardiac: Normal
CERF: Normal
vWD: Clear
PRA: Clear
EIC: Clear
Patella: Normal
About Miss Sammie
This is what her guardian has to say:
Snuggly – Always close at your side and quick to offer a kiss and snuggle.
Adorable – With so much personality and spunk, she just has a way of always being so adorable, especially when she tilts her head to the side!
Merry – Sammie is full of happiness and we are totally convinced she knows how to smile!
Medium – Weighing in at 40 pounds, she's the perfect size.
Ideal – With all her beauty and fun personality, Sammie is the ideal family pet!
Enthusiastic – She is always eager to please and wants to be a part of our everyday routine; her enthusiasm for life is obvious!
Sammie makes our family complete and brings us joy and laughter every day!