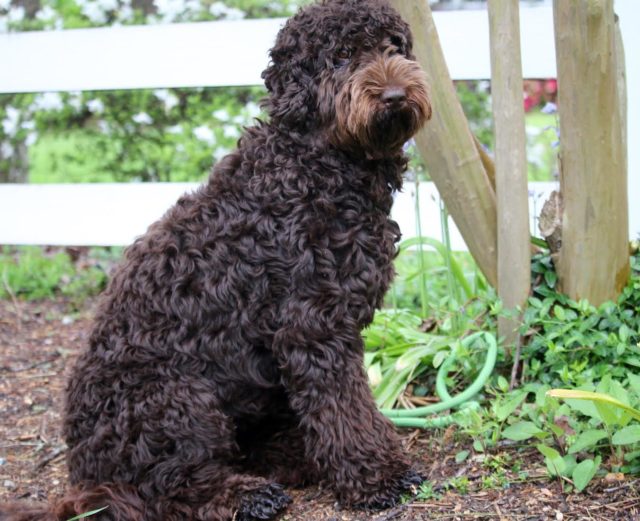 Good Day's Lily Mae ALAA–042153
Size: medium (35lbs)
Coat: Curly Fleece
Color: Chocolate
Cardiac: Normal
CERF: Normal
EIC: Clear
PRA: Clear
Patellas/Elbows: Normal
About Miss Lily Mae
Here is a little information on this sweet girl from her wonderful family….
Lily Mae just loves to play and she's not picky about her playmates! She loves being out in nature, swimming in the lake and spying on squirrels and the local deer. She loves to trot down the local trails with her best friends Leo the Doberman and Jax the Boxer. She is equally happy to chase her big brother's basketball and snuggle up to her big sister on the couch. Lily's temperament is perfectly matched to the situation – she barks at the UPS truck but happily accepts the driver's friendly pats.
Hands down one outstanding doodle!