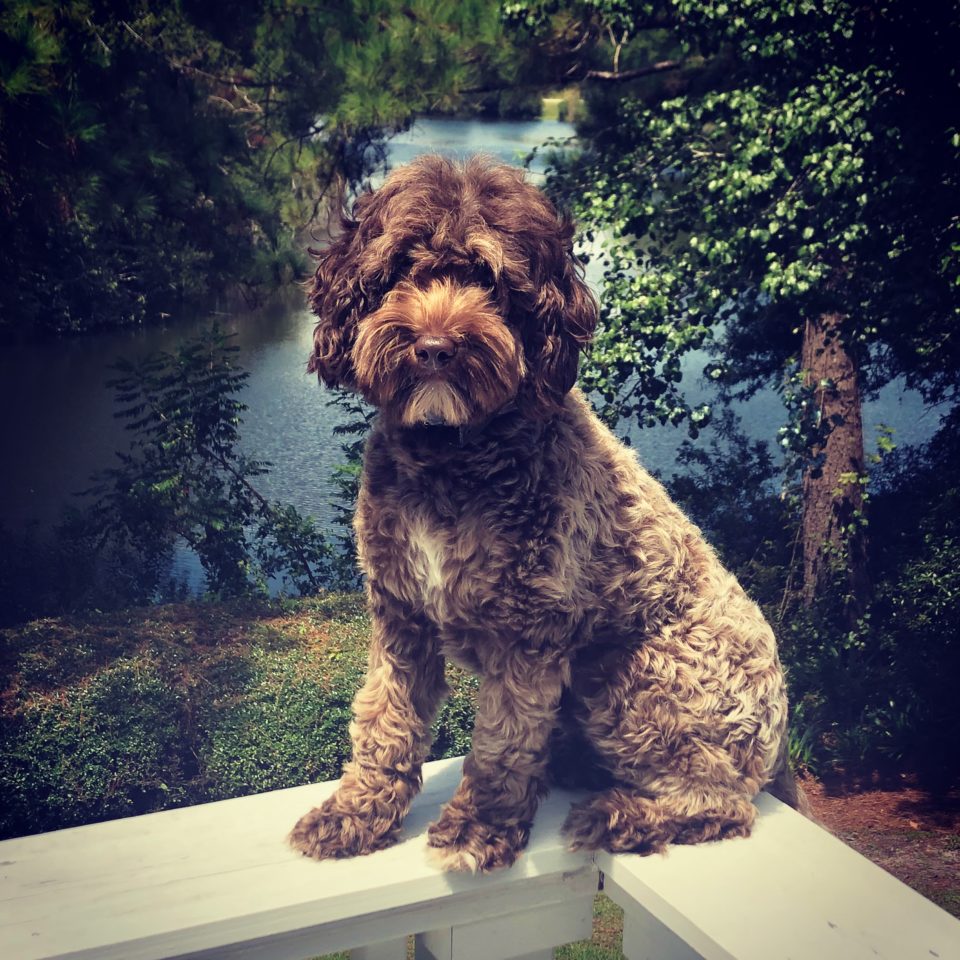 Good Day's Mazy Grace ALAA-061143
Size: mini
Coat: Fleece
Color: Chocolate/Lavender
OFA Hips:
Cardiac: Normal
CERF: Normal
vWD: Clear
PRA: Clear
EIC: Clear
Patella: Normal
About Ms. Maizy Grace
Maizy Grace has been a pleasant addition to our family She arrived as a precious tiny meek but playful 4-pound chocolate fluff and has grown to be 16 pounds with a striking coat of fleece. She has lots of fun energy, is playful yet quite obedient and respectful to our 15-year-old blind dog residing also in the home.
She loves to run, ride in the car with her out of the window, chase the ball and take long walks. She is friendly to other 4 legged friends as well as to people of all ages.
She may have a foot fetish as she does love to eat up socks but never any shoes! (At least thus far). She also has a liking for sticks and thinks they are made to bring indoors- She's a great companion and a sweet spirited part of the family!